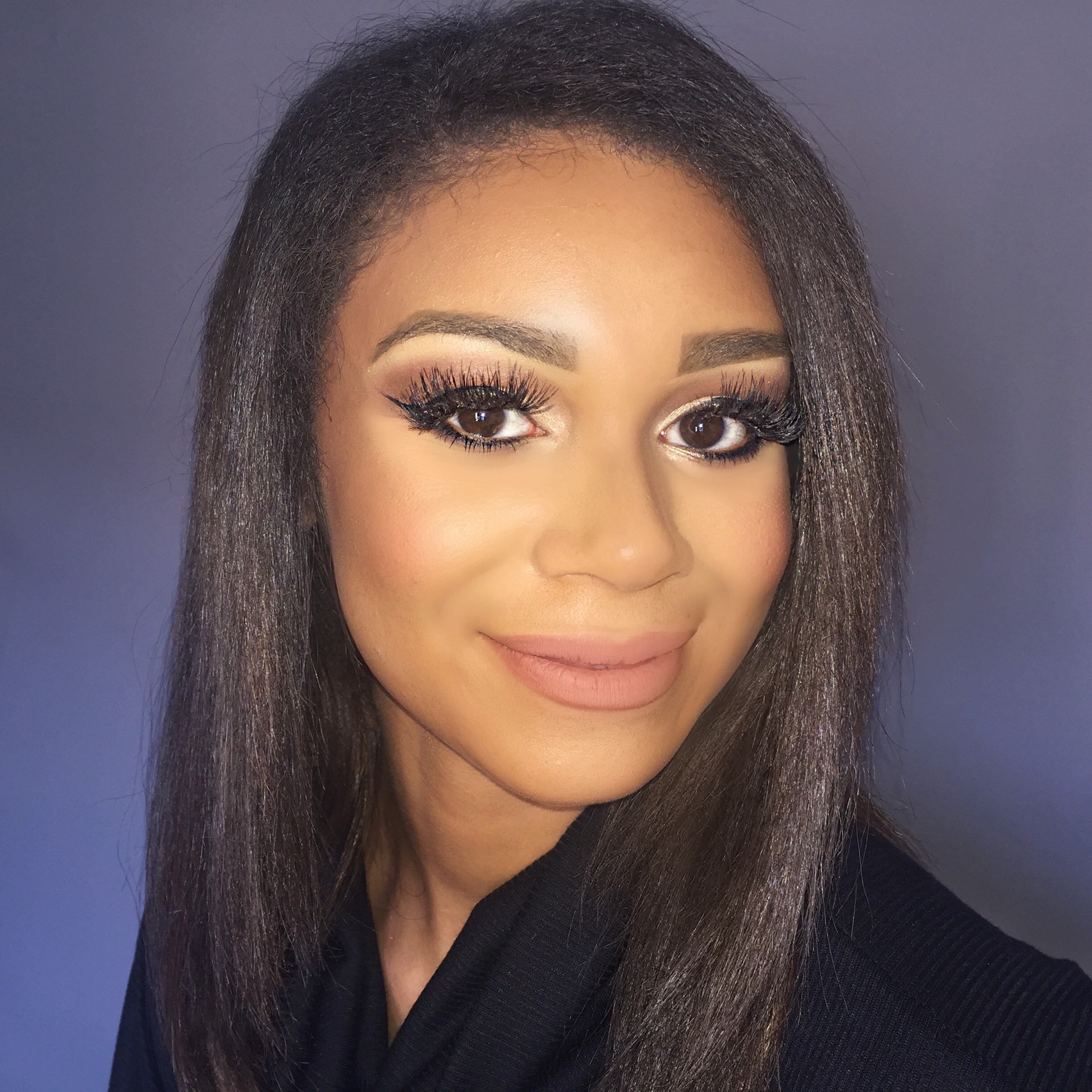 If you know me, you know I love everything that has to do with make up! You'll hardly ever see me without it, and I love trying new things when it comes to all things beauty.
Make up and beauty are two things that have been my passion since about 6th grade and now I'm finally getting to start sharing that love with you!
Make up sometimes get's a negative stereotype from people. You hear the "oh, she's just wearing make up because she insecure on how she REALLY looks!" or some other negative B.S (no, don't excuse my language).
Make up is a source of confidence. Women can use make up to fuel their inner confidence and feel as beautiful on the outside as they do on the inside, and that's what make up is to me. Confidence.
My love for make up came to me around middle school when most girls started wearing it. Growing up, I was ALWAYS the tallest one out of my class. I've been 6'1 since about 7th grade, always towered over everyone and never really could find good clothes for my height that fit my age. I could never afford anything of quality either because everything for my height was crazy expensive, and not to mention, my sister and I were only two of maybe 5 or 6 people of color in our schools until middle school.
Needless to say, I was pretty much insecure about everything.
Middle school came and I was able to meet so many different people and I started to figure out my style and what I liked other than playing tennis, and a few of my friends started wearing make up, so of course I had to join in!
From there on, my passion was makeup.
I didn't use it to cover up how I looked, I used it to add to how beautiful I already was as a tall, inter-racial girl, whether I believed I was beautiful then or not.
Ever since then, I became OBSESSED with anything dealing with beauty, whether it be fashion, skin care, hair, makeup, anything! I started watching my favorite make up Youtubers, following fashion bloggers and reading every issue of Vogue, Harpers Bazaar and Marie Claire out there, even the old ones from 5 years in the past. But I never seemed to have time to do something with make up other than, putting it on myself.
College came and my passion for make up was higher than ever, but more then ever I couldn't do anything about it. My life was consumed with college sports, class, organizations and... that's about it! I had zero time for anything other than volleyball practice, going to class and meetings, and traveling to games. Occasionally I'd get a day with less homework or a day off from practice, but what did I do with that time? SLEEP! And catch up with my Netflix shows I got weeks behind in. AKA, I needed a serious mental break.
So where did make up stand in here? I just put it on. Wore it during practice (mistakes for my skin), wore it for class, and took it off at the end of the day. Replenished products I ran out of during online shopping, and that's it.
But it was always in the back of my mind that "I can do more". "I can enjoy this again". "I've developed skills that I can share with people". "I can also help women in their confidence through make up!" So I'm striving to do just that now!
As my college days come to an end and I no longer have to worry about my life being consumed with things that don't fulfill me, I've found time to share what I know with who I know and encourage even the women I don't know to be the best they possibly be.
Make up for me is confidence. It's confidence, it's freedom, and it's FUN! You can do whatever you want with make up and it's something that'll never go away.
Being a strong woman is knowing who you are, what you want to do and going after it, and making everyone around you better, and that's who I want to be. I'm hoping my blog will encourage women out there to do the same.
Stay with me as I share my thoughts about make up and why it gives ME so much confidence and makes my life more fun, and how you can motivate yourself to be a confident, strong woman and follow your dreams like I am :) (oh, and if you made it this far in my article, I really appreciate you. A lot :) )
xoxo,
Battle for beauty