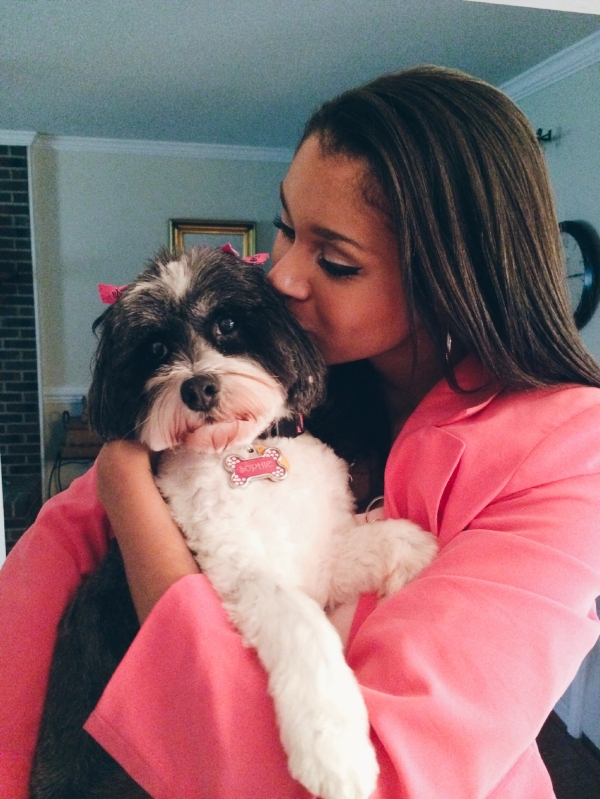 Today is officially going to be one of the worst days of my life, but the best day of yours; the day you will be laid to rest and get to live peacefully, happily and pain free in heaven.
You have been my best friend, sister and biggest fan for the past 14+ years. I know you won't be reading this, or hearing this, but I guess this letter is more for me to try to get through this pain.
It feels like yesterday we got you from the internet! I'm so glad when I accidentally let your leash go when we first picked you up from the cracker barrel parking lot that you ran and hid under our car!
I didn't want to leave your side at all, to when you came inside our home, found a corner and slept there the first day, to when I finally got to snuggle you and hold you like a baby!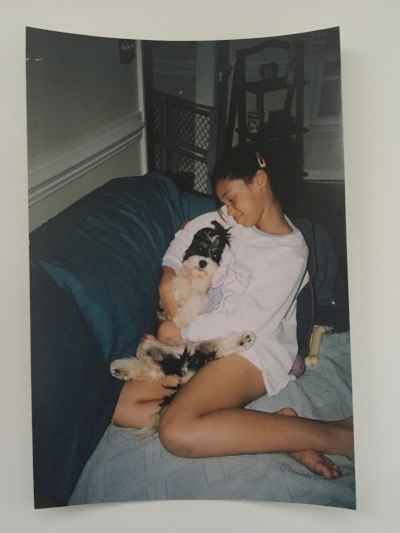 I don't think I have ever been happier, than at that moment...
You are the reason I'm as happy as I am today. You grew up with me, showed me what unconditional love truly is, and were there for me when I needed you the most.
I still remember the days I was sad and just wanted to shut myself in my room and be away from everyone. I heard the sniffs and scratches from under my door begging to get in. I had no idea how you knew I was sad, but you were always there.
I tried to love you as much as you loved me, but I know it was impossible. I wish I could scratch your tummy some more, even though I endured countless hand cramps from it. I wish I could blow in your ears more and annoy you and make you shake your head ferociously, because deep inside I know you thought it was funny too!
I wish I could take you on one more walk, because I know I took them for granted growing up.
You are more than just my puppy or a dog, you are my family. I looked forward to coming home to you every day after school, after a tournament weekend, after each semester in college, or after just running to get some food for 10 minutes. You were always so excited to see me, even if it was just for the treats!
I'm sorry for all the times I said "no more" for your tummy rubs or "all gone" when I finished my food without giving you some. I'm sorry I had to go away for so long to college and move across the country from you.
But most importantly, I'm sorry I could not be there with you in your final days on this earth.
You deserve so much more.
Thankfully, you're getting more. You will get to chase all the squirrels you want with no leashes attached. You will get to eat all the goldfish and frosty paws you want. You will have unlimited tummy rubbings and ear scratches that are even better than the ones I give you. You will never have to go to the scary places again! You will be at peace, and happier than your heart has ever been.
I don't know this world without you. There was never a day that went by that I didn't think about you. I can't remember how it was before you were in my life and I'm truly scared for the first time I go home and you're not there, but I know it is for the better.
I feel so empty without you, and you're not even gone yet...
My life will not feel the same without you in it, but I know you are always going to be here.
I will never forget you Sophie. You will forever be in my heart.
I love you beebs. More than you will ever know.
I will see you again soon.
Your sister and best friend,
Ashley