There are TONS of new makeup releases coming up in the next few weeks and I wanted to break them all down for you guys and let you know what I'm buying and not buying. Check out the video below and the other makeup releases I didn't mention for the sake of time!
MENTIONED IN THE VIDEO
NYX "CANT STOP WON'T STOP" FOUNDATION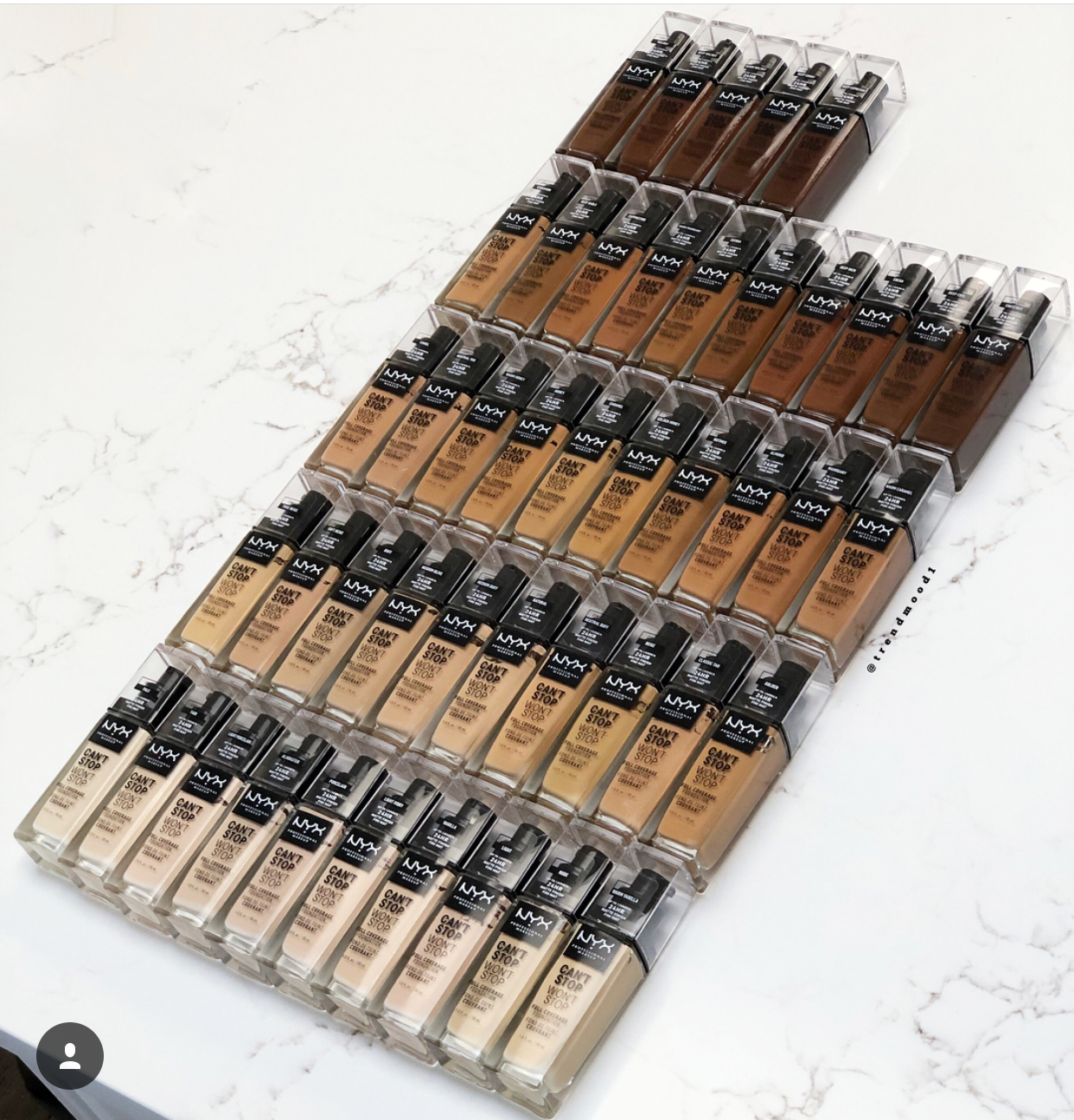 Absolutely buying this! NYX Professional Makeup collaborated with Alissa Ashley to create a line of foundation with a full range of shades for all skin tones. Must support! Let me know if you'd like for me to review this foundation.
45 Full Coverage Shades
$15
Launching August 18th
LAURA LEE LOS ANGELES EYESHADOW PALETTES
I will not be buying these palettes just because I do know I have the same shades in the boss babe palette in other palettes and I feel no need to have more colors in this collection at the moment, however I do think they are cute and perfect for travel if this looks good to you! I cannot comment on the quality as I haven't tried her palettes.
BOSS BABE
Everyday warm neutrals with a pop of gold
$19
PARTY ANIMAL
Palette full of colors for the perfect pop for a night out
$19
ANASTASIA Beverly Hills NORVINA PALETTE
This palette is in collaboration with the daughter of Anastasia, Norvina! She works in the company and this is the palette she came out with.
Makeup Revolution Visionary Palette
If you aren't happy with spending $42 on the ABH Norvina Palette, Makeup Revolution is coming out with this palette that is a pretty close dupe to the Norvina
MORPHE 39A PALETTE RESTOCK
I loved the Morphe 39A Dare to Create Palette from their holiday collection and out of no where they decided to bring it back to the site! I did have a small issue with the really bright purple and pink colors staining my eye after I used them but it only stained for a day and it was back to normal, but this palette has super diverse colors and is perfect for all occasions. It's available now for $34.
WET N' WILD BEAUTY ZODIAC COLLECTION
If you are into Astrology, the stars and all things zodiac, this collection will be for you! As Wet n Wild products stay super affordable, this collection is easily accessible to all who want to buy it!
4 MegaGlo Highlighting Bars : $6.93 each
4 Eyeshadow Palettes: $4.68 each
12 Glosses: $2.93 each
1 MegaGlo Loose Highlighting Powder: $6.93
Launching 7/17/17 at Walmart and Wet n Wild Website
8/1/2018 in stores
Ace Beaute Paradise collection
Blossom Passion: warm toned everyday palette
Slice of Paradise: full palette of pops of color
Classical Paradise: warm toned palette of fall colors
Paradise Fallen: cool toned palette of purples
$31.99 each or $105.99 for all 4
Pre-Order Available Now
NOT MENTIONED IN THE VIDEO
BeautyBlender Bounce Liquid Whip Longewear Foundation
If you just look at the picture you know already that I will not be buying this foundation. Why might you ask? Two words: shade range.
Velveteen Matte Finish
24 Hour Wear
$40 each
32 shades (of fair)
Launching on July 24th on their website and at Sephora
Hope you enjoy! Comment down below if you want to see me review any of these launches!
xoxo,
battleforbeauty